Welcome to Walker Community!
Located in the Bradshaw Mountains, south of Prescott, AZ, Walker Community is an old mining district, filled with history. It's named after Joseph Walker, mountain man, explorer, and guide. He led a party to this valley to discover gold in the summer of 1863.
Today, the valley is filled with rustic cabins and elegant homes. There's a vibrant community of people here, with an active social calendar. Some live here full-time, while others have second homes here.
Everyone loves it here.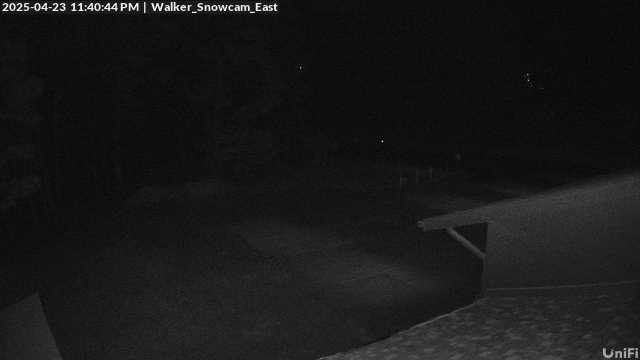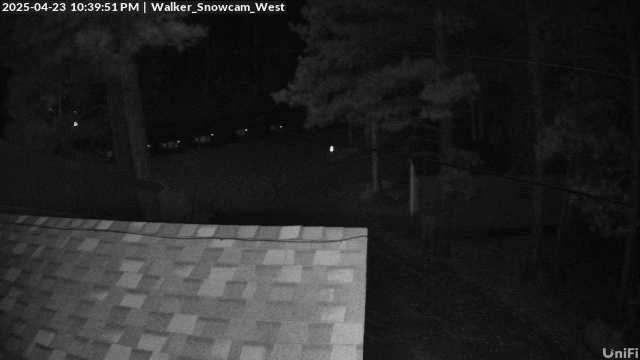 Walker Community News
It was raining for the first time in months, and everyone was very happy for the rain, but it made Walker Day different than years past.
Johnny sent out an email to everyone at 8:00am that said:
Hey folks,

It's the Walker Day final up-date

Amen for the rain. It's a start. Bring your umbrella's and show that unquenchable Walker spirit!

Please car pool down as much as possible and try to leave the closer spaces for our guests. I would recommend the Hummingbird Hill parking lot as it is only about 1/4 mile from the station. We have permission to use it. […]
It's 11:00am on Walker Day. It's raining, but that doesn't stop Walker Day.
Activities have been curtailed because of the rain, but there's still food to eat and garage sale items to buy.
Here are photos at 11:00am.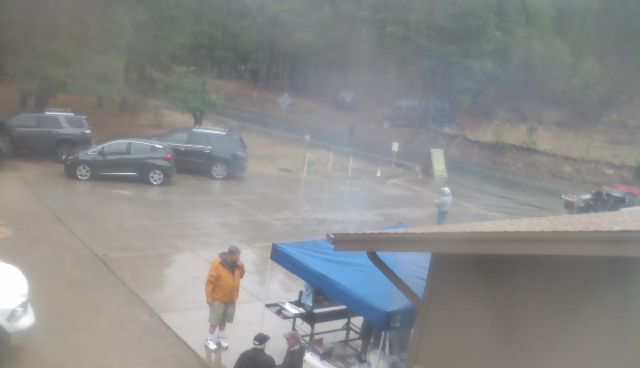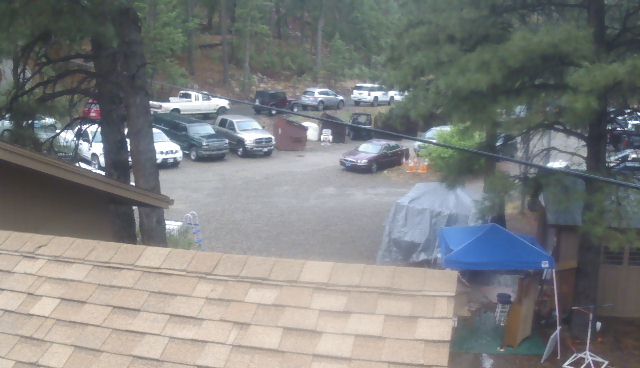 More info visit https://www.walkerday.org/
The garage sales starts today, right now.
Tomorrow looks like rain (Yah!), so we'll have to wait to see how that affects Walker Day.
All of the garage sale items were brought out last night and set up for you to buy.
People are down there buying things right now, as I type this.
I already had the one item my wife wanted bought before I got there yesterday, so hurry down before it's all gone.
This photo was taken just now, at 9:00am on Friday.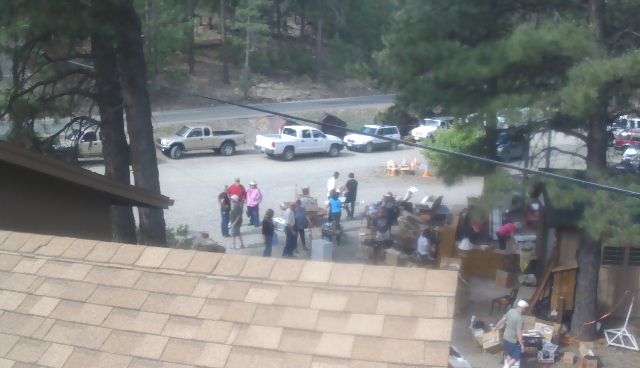 Photo above: Walker Engine 80 leaves the fire station en route to the Treehouse Incident Friday night, June 8, 2018. The fire burned one structure and less than one acre on Treehouse Lane in Walker. (Les Stukenberg/Courier)
From Walker Fire FaceBook page:
At approximately 9:45pm this evening Walker fire was dispatched to a report of a structure fire in The Potato Patch. The sheriffs office is asking for a evacuation within 1 mile of Poachers Row and Bluff. Watch this page for updates.
Later they posted:
The fire is currently 1 acre in size and no other structures are […]
Click: Here is a 2.5MB PDF file with a detailed map of the closure area.
Bottom line is that it's not even close to Walker.
For Immediate Release- Due to increasing drought conditions, very high fire danger and public safety concerns, the Prescott National Forest will implement an area closure on the Bradshaw Ranger District Friday June 1st, 2018 at 8:00 AM. Areas outside of the closure will remain in Stage II Fire Restrictions.

Bradshaw Ranger District Area Closure Description

Starting on the northwest corner of the closure area at the Prescott National Forest (PNF) boundary and County […]
WFPA election results were written on the official yellow pad used at the meeting.
The final vote tally is:
| | |
| --- | --- |
| Steve Kreis | 174 |
| Clyde Mckay | 149 |
| Bill Loughrige | 137 |
| Scott Plumer | 113 |
| Steve Nathenson | 83 |
| Chris Mesa | 79 |
Here's the official email from Johny O describing who will assigned which responsibility.
Thanks to all that attended today's WFPA annual meeting. It ran a bit longer than usual due to the election process. Here's what your 2018/19 Board looks like:

President Bill Loughrige
V. President John Ohanesian
Secretary Clyde McKay
Treasurer Dan Dougherty

along with:

Steve Kreis
Rudy Erdmann
Scott Plumer

See you all at Walker Day, June 16th.

Johnny O
I wanted to endorse Scott Plumer as a write-in candidate for the WFPA board.
I received this email from Mark Herrin, a huge supporter of our community.
Neighbors of Walker,

In about 8 days, we will be having the Walker Fire Departments annual meeting and the election of new officers for the Board of Directors. This year we will be filling four open positions on the Board.

For several years now, our Board of Directors have been operating our all volunteer department with incredible cohesion and positive forward growth. This has been possible due to the outstanding leadership on the Board of […]
Email from Walker Fire:
Today Walker Fire was dispatched to what came to be called the Bluff Fire in the middle of Potato Patch. Walker Patrol 85 was first on scene and sized the fire up to be about an acre (turned out to be a little bigger) with one structure involved. Patrol 85 was able to knock down the fire as it threatened the one structure keeping the damage to what amounted to a charred roof, no serious damage done inside home.

The response from Walker Fire as well as neighboring departments was tremendous. Hoping not to leave anyone out Walker […]
I think I'm going to donate some more money to Walker Fire. Click here to do that at WalkerFire.org
This map is correct. The one below was close, but not correct.
EMERGENCY ALERT
Yavapai County, AZ
STARTS 5/16/2018, 1:57 PM ENDS: 5/17/2018, 1:57 AM

This is the Sheriff's Office. All evacuations will lifted at 3:00pm for the area of Poachers Way and Bluff Rd. Residents will be permitted to return home. Please keep roadways clear for emergency vehicles in the area. Thank you
[…]