Welcome to Walker Community!
Located in the Bradshaw Mountains, south of Prescott, AZ, Walker Community is an old mining district, filled with history. It's named after Joseph Walker, mountain man, explorer, and guide. He led a party to this valley to discover gold in the summer of 1863.
Today, the valley is filled with rustic cabins and elegant homes. There's a vibrant community of people here, with an active social calendar. Some live here full-time, while others have second homes here.
Everyone loves it here. The community is great, with pancake breakfasts and other social events.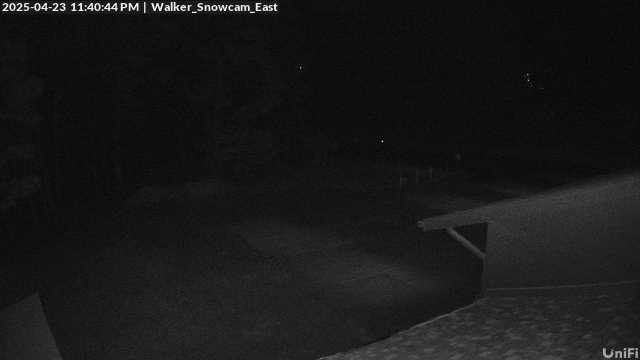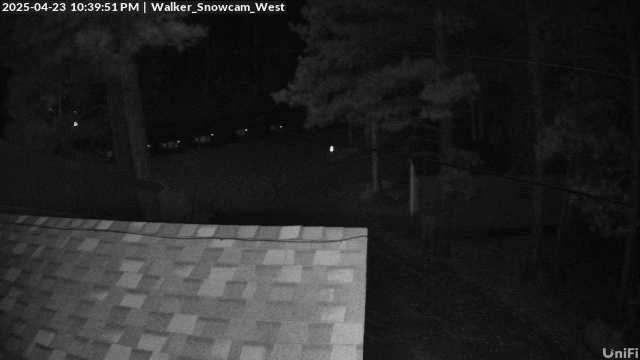 Walker Community News
Walker got 15-18″ of snow, with more at higher elevations. I took a drive with my new drone up Walker Road on the sunny day after the snow.
Brian Rose lives up near Mt. Union, near the tower. He sent us these photos.
The coyote in the driveway was yesterday, and the second is almost 2 feet of snow today.
My new drone just had a firmware update released by the company, Skydio. It allows me to push a button and it takes a panorama photo.
Click on the image below to see it full size.
APS wants to put overhead power lines the entire length of Walker Road.
People are concerned for the potential of starting a fire, similar to what happened to California multiple times.
There's a new web site to explain what the APS has proposed.
Overhead Power Lines on Walker Road

APS has proposed installing overhead power lines on giant, steel power poles down Walker Road. They will be next to the road from Costco to Hummingbird Hill Road.

These lines will replace the existing lines that come from Groom Creek, over the mountain and through the forest. The new […]
A little advice if you have a steep driveway, (and who doesn't in Walker?)
Walker Fire was called to a structure fire on Friday morning. The process of fighting a structure fire typically involves knocking down the flame with water then looking for hot spots/heat inside walls or the ceiling.

That second step is done by using a thermal imaging camera and exposing the inside of the wall or ceiling.

One challenge we had with this fire that is very common to Walker is that the house was up a long, steep, narrow driveway with no spot to turn around.

A few months […]
PRESCOTT, AZ, November 9, 2022 – Fire Managers on the Bradshaw Ranger District plan to take advantage of the moisture received and burn debris piles near Lynx Lake and in the Walker Road area. Ignitions are planned to start on Thursday November 10, 2022, and continue through Wednesday November 23, 2022, as favorable weather conditions allow. Fire managers expect smoke impacts to be light in the surrounding areas. Pile burning helps to reduce hazardous fuels in the wildland urban interface and increases ecosystem and community resilience.

Read the entire article at: https://www.fs.usda.gov
Walker received about 2 inches of snow on Nov. 3. More at higher altitudes, and less at lower altitudes.
It all melted off within about a day, but this is very early for receiving snow.
WFPA says:
THE FINAL 2022 PANCAKE BREAKFAST
SATURDAY SEPTEMBER 24TH
8:00 A.M. TO 10:00 A.M.
AT THE FIRE STATION
ALL THE GOOD STUFF
PANCAKES (THE VERY BEST)
SAUSAGE
BACON
ICE CREAM
(I KNOW-I KNOW)
STRAWBERRY'S
BLUE BERRIES
PICKLED HERRING & CHEESE
(FOR THE CONTINENTALS)
PASTRIES
COFFEE TEA MILK JUICE

GOOD FRIENDS

This event marks the end of the summer social season. It's time to start
thinking about winter. For us weekenders that includes winterizing.
Pancake Breakfasts have been a great experience as always and we will miss
them.

THANK YOU FOR YOUR CONTINUED SUPPORT!!!