Starting at 12 seconds in, Walker Road is featured in this new TV commercial.
There are overhead drone shots and interior shots with Walker Road in the background.
At 25 seconds. the map on the dash even says "Walker Road". Pause it and look closely.
It ends up at Watson lake, but there's Sedona and the Walnut Grove steel bridge along the way.
The whole commercial was shot around the Prescott area, at least within an hour and a half of here.
Where are the initial scenes shot? Houses in the background, are they in town somewhere?
Let me know in the comments.
I personally saw them on Walker Road, shooting this commercial on December 18th.
Here are some photos I took out the window as I was stopped to wait for them while the road was closed, then driving by their vehicles.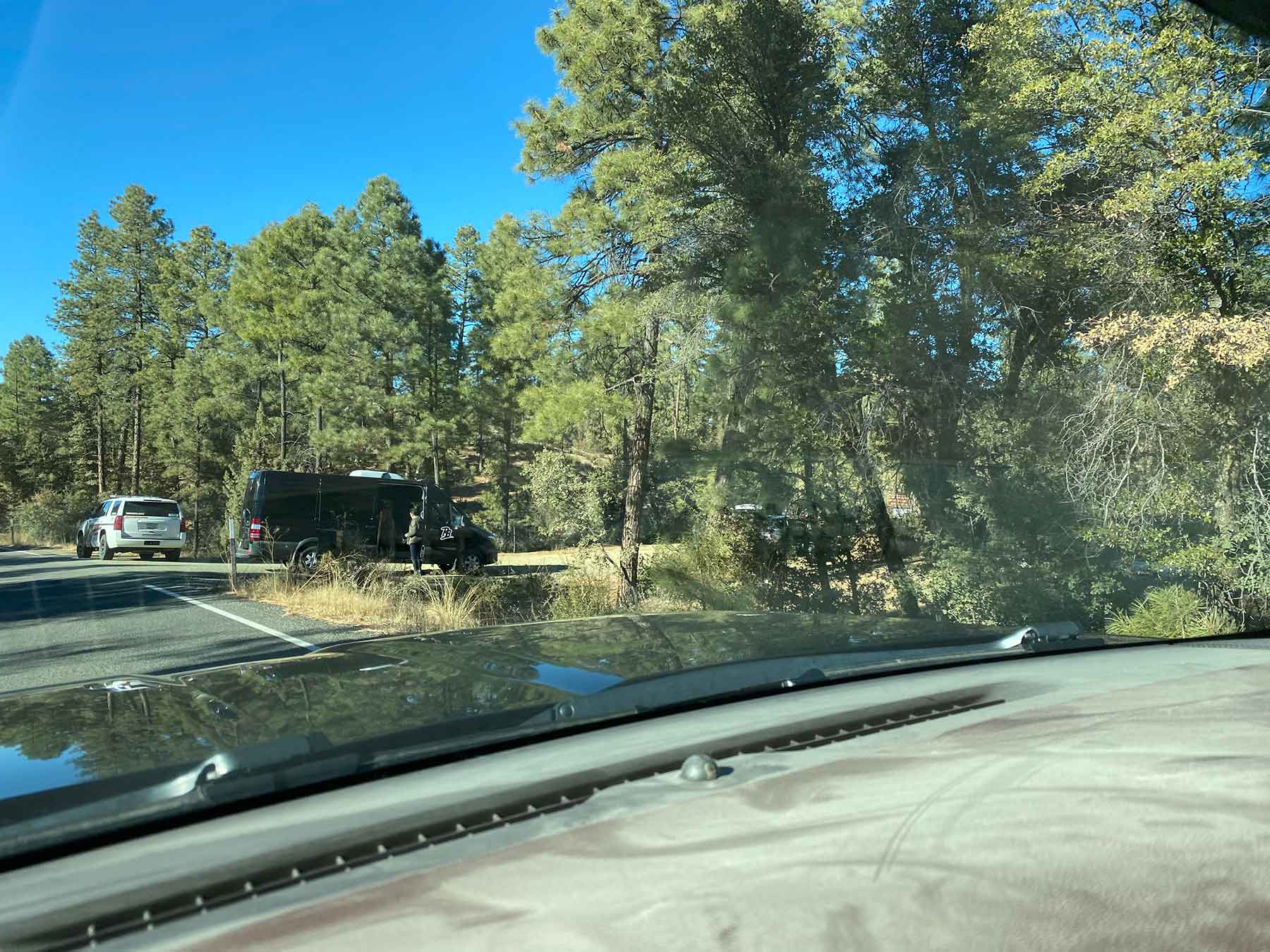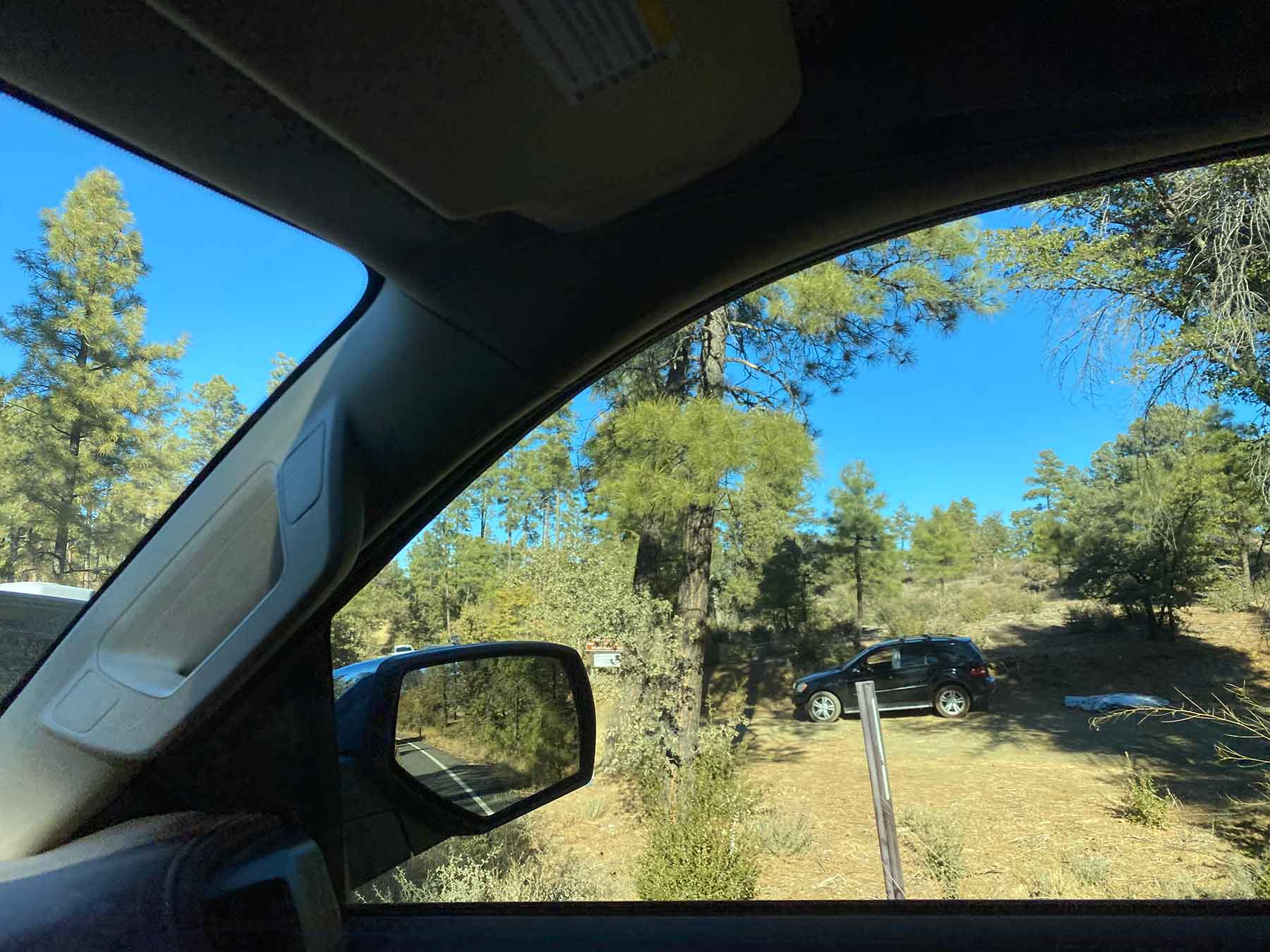 The Steel Bridge location