Walker Road First Thing Jan 26 Morning from Conrad Walton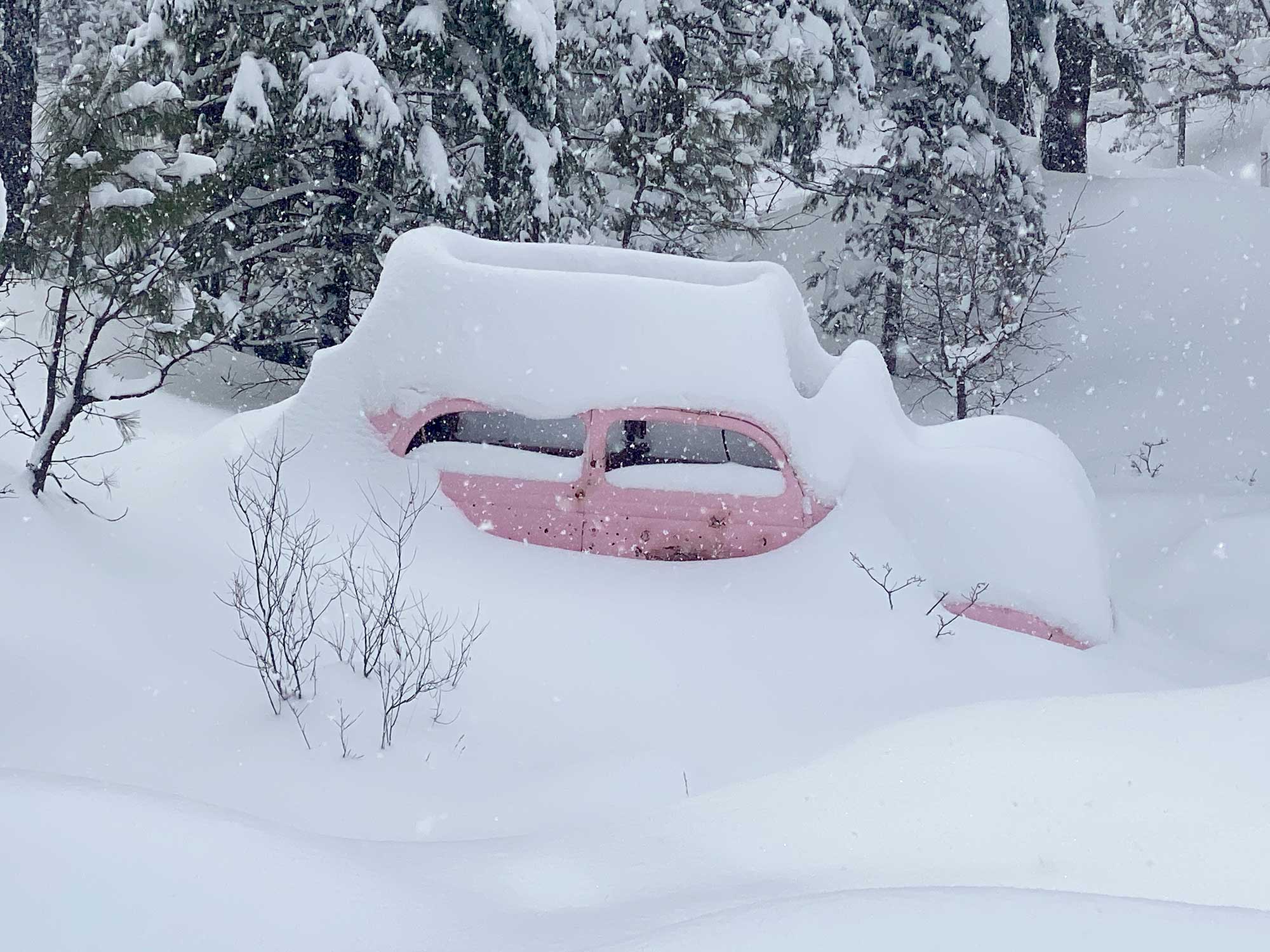 We have had 3 snow storms blow through Walker in the last week and drop at least 3 feet of snow, more than that in the higher elevations.
The last 2 days were sunny, which melted off a lot of the snow, especially on the roads where they've been plowed.
Today, we had a small storm come through and drop another 3 inches.
Sunny days are ahead.
I personally have been in Walker for 9 years. Jan. 25 was actually the 9 year anniversary of closing escrow on our property here.
I've been told by people who've been here longer than that, this is the most snow they've seen.
I've heard rumors that back in the 1960s, (maybe it was the 1860s?), we had 12 feet of snow or more.
How much snow have you seen in Walker and when was that?
Please leave a comment below and tell us.