I think I'm going to donate some more money to Walker Fire. Click here to do that at WalkerFire.org
This map is correct. The one below was close, but not correct.
EMERGENCY ALERT
Yavapai County, AZ
STARTS 5/16/2018, 1:57 PM ENDS: 5/17/2018, 1:57 AM

This is the Sheriff's Office. All evacuations will lifted at 3:00pm for the area of Poachers Way and Bluff Rd. Residents will be permitted to return home. Please keep roadways clear for emergency vehicles in the area. Thank you

Alert ID: 8-1584582
From Yavapai County Emergency Management: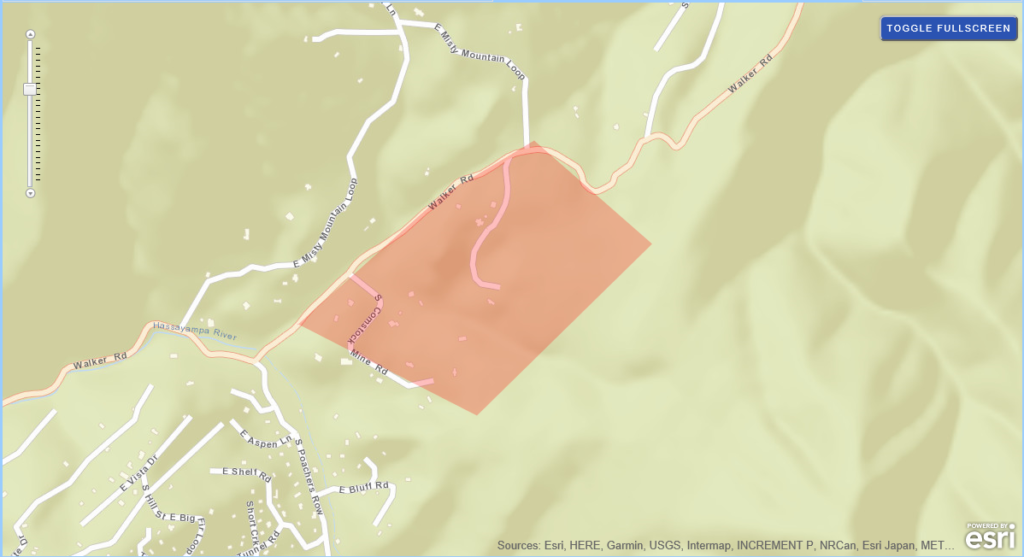 From Walker Fire at 12:33.
Bluff Fire in Potato Patch

There was/is a fire in the Potato Patch area. This was apparently a structure fire that turned into a 2 acre fire. There were limited evacuations and according to sources those evacuations should be lifted soon. Further information on this fire can be found on the following pages:

https://www.facebook.com/YCOEM/

https://www.facebook.com/YavapaiCountySheriff/
The fire has been contained to one building and one acre. The limited evacuation order is expected to be lifted shortly. Excellent response from all agencies involved.
Jon Lee at Walker WiFi says:
Evacuation has been lifted for Potato Patch. Except for Bluff Rd. 12:22
Update on the Bluff Fire in Walker as of 1135 hours

– Forest Service Crews and local fire personnel have a hand line around the fire – approximately 2 acres and 25% containment. The fire is located near Bluff Road and Poachers Row in Walker. One structure has burned and preliminary information indicates the area around this home is where the fire originated. There are limited evacuations in the area at this time. Please stay out of the area – several roads are closed… Fire equipment is the priority for access.

Thanks- YCSO
Photos from YCSO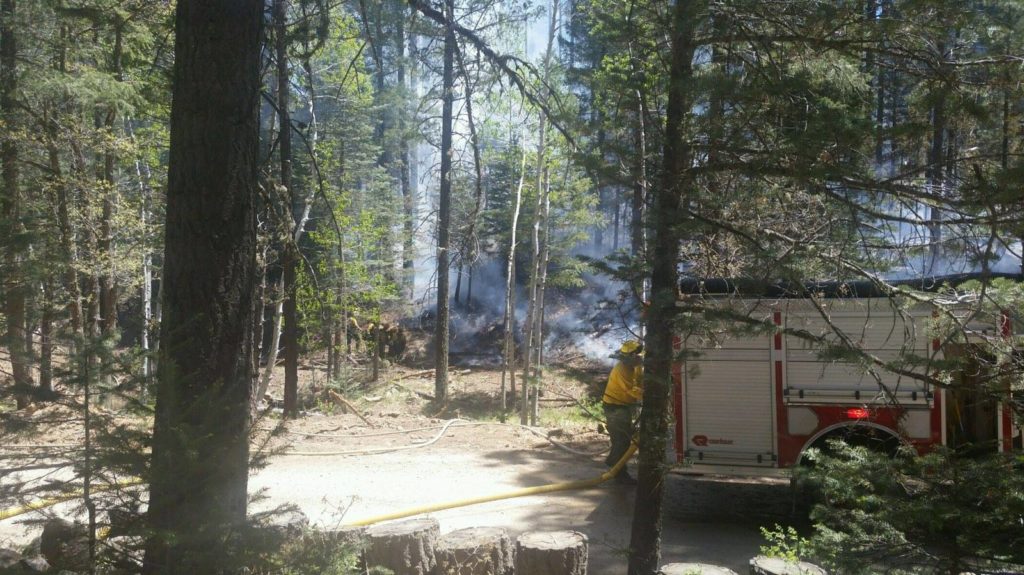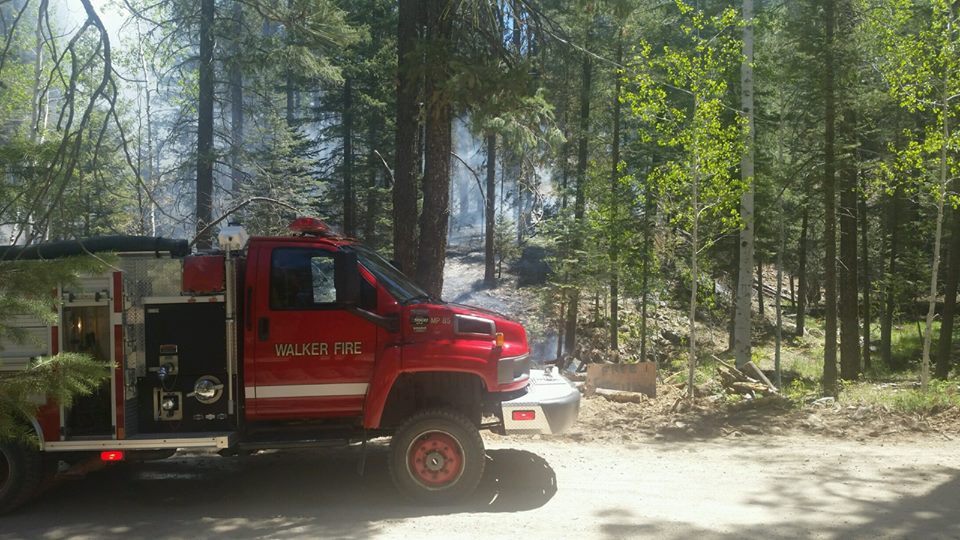 As of 12:15.
There was a fire spotted by the fire look out tower in Potato Patch this morning about 9:30.
I don't have official details, but apparently fire personnel swarmed on it and got it knocked down pretty quickly.
There were helicopters and fire trucks. Walker Fire responded, as did Yavapai County Sheriffs and a bunch of other organizations.
I heard Poacher's Row was blocked off and the fire was "south" of there, but the person who told me that had no more details.
My wife heard fire trucks go by on Walker road, then saw helicopters and a lot of smoke.
There is very little smoke as I write this.
Walker Road is now blocked off at the mailboxes, allowing only residents and fire vehicles.
The last sheriff I talked to said that it seemed like the fire was pretty well under control.
That's not an official statement and anything could still happen, but it looks like good news for now.
More details as I find them out.
I'd love to drive out there and get better photos, but there's no way I want to get in anyone's way.
Huge appreciation to the people who protect our lives and our homes out here.
I think I'm going to donate some more money to Walker Fire. Click here to do that. Walker Fire.org