From our deck: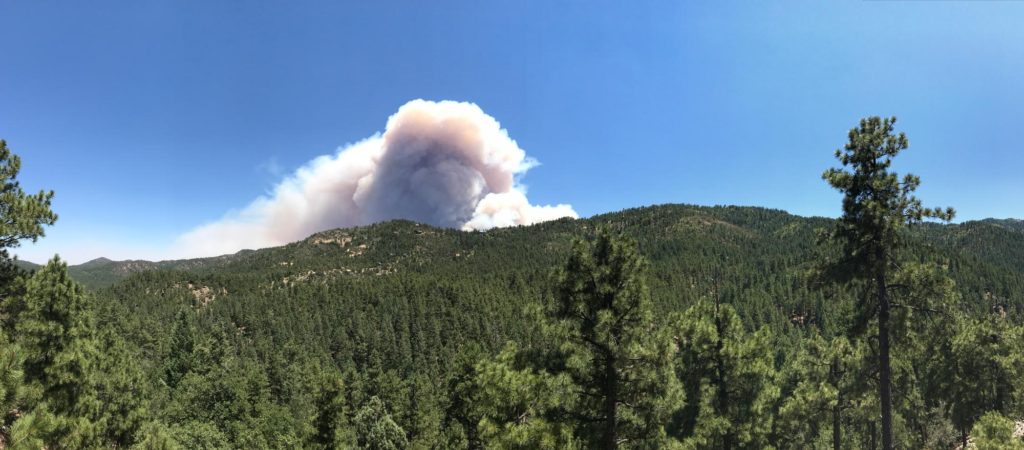 From Walker Fire:
https://www.facebook.com/walkerfiredept/posts/1676686845675505
We attended the stakeholders briefing today (Tues 6/27).

There is no bad news for Walker or Potato Patch but the fire is very difficult.

The picture of the smoke looks awful but is clearly blowing away from Walker.

The picture of the map, focus in on Div A, that is most relevant for Walker and Potato Patch and the part of the fire they are most confident in which is positive.

Heading south through Div Z would be concerning as we discussed yesterday but the problems are mostly at Div L and headed east.

It is a wildfire though so things could change but this is again not bad news for us.

The truck picture hopefully gives a sense of the resources thrown at this fire (these are the night crews sleeping).

False information has continued to circulate.

No one in Breezy Pine has been evacuated, they were told to be prepared and several chose to leave.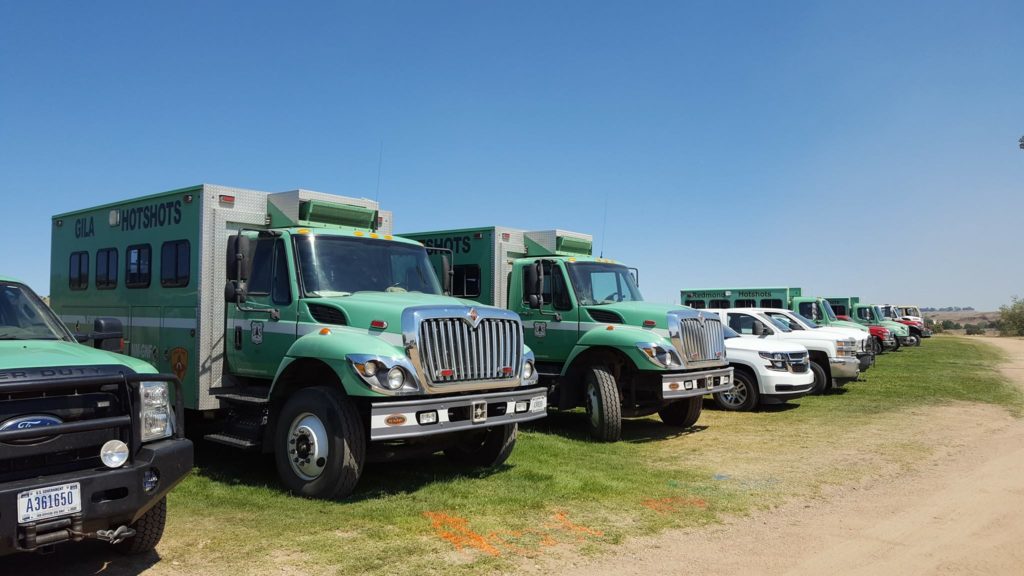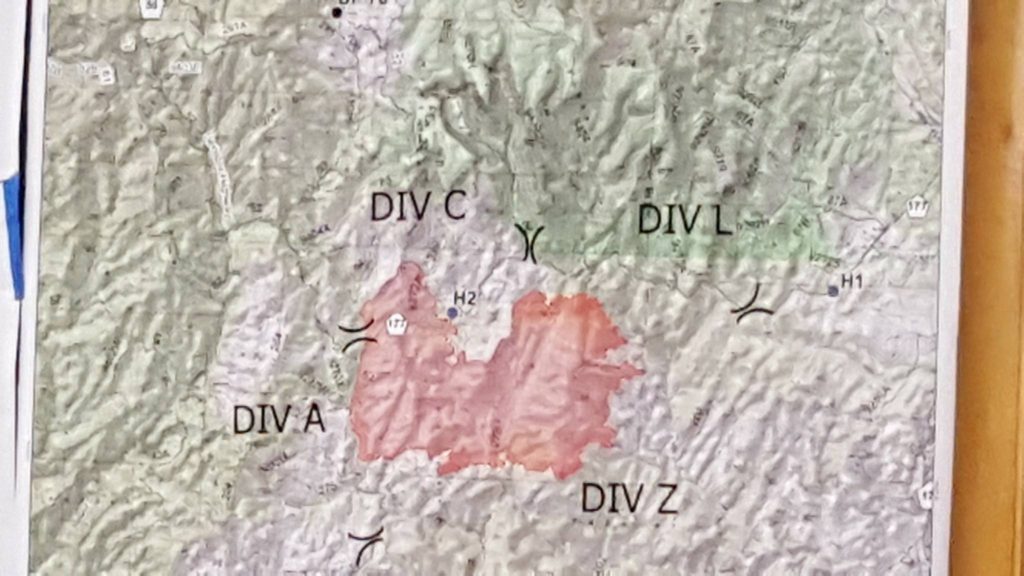 From InciWeb:
https://inciweb.nwcg.gov/incident/5278/
Size: Approximately 4,399 acres
Percent Contained: 5%
Cause: Under Investigation
Summary: The Goodwin Fire continues to burn in very rugged terrain to the south and west of the junction with Senator Highway (FR 52) and County Road 177. Fire crews have been working to keep the fire south of County Road 177, the Mayer-Goodwin Road, and away from the homes and communities to the north. So far they have been successful as the fire has been burning mostly eastward toward the 2015 SA Hill Fire scar. Yesterday the fire burned up and over Brady Butte.
Many factors contribute to the fire's behavior including temperatures; humidity; vegetation type, density, and moisture content; slope and aspect, wind direction and speed, and terrain. Fire weather is predicted to be near critical today, with low humidity, high temperatures, and breezy conditions. The fire is burning in thick, dry, and decadent chaparral and ponderosa pine in very rugged terrain with little access, which makes conditions hazardous for firefighters. Because firefighter and public safety is the number one objective, firefighters are being directed to not put themselves in situations where the risks are high and probability of success is low. The consistent message from leaders to firefighters is "Nothing is worth you getting hurt".
Pre-Evacuations: The Yavapai County Sheriff's Office shared the following message with residents of Breezy Pines: "We are currently working with Goodwin Fire officials. There are no evacuations in place at this time in Breezy Pines, but please be prepared to evacuate if needed. Shelter is located at the Mayer High School. For assistance please call 928-442-5103, 7am – 7pm".