Here are some photos of Goodwin Fire.
They were taken on Bug Bug Mesa Road at about 6:30pm, Sunday evening, June 25, 2017.
I wanted to see just how big and how far away the fire was.
It looked like it was getting smaller.
We could see the planes flying into the smoke and then coming back around the other side.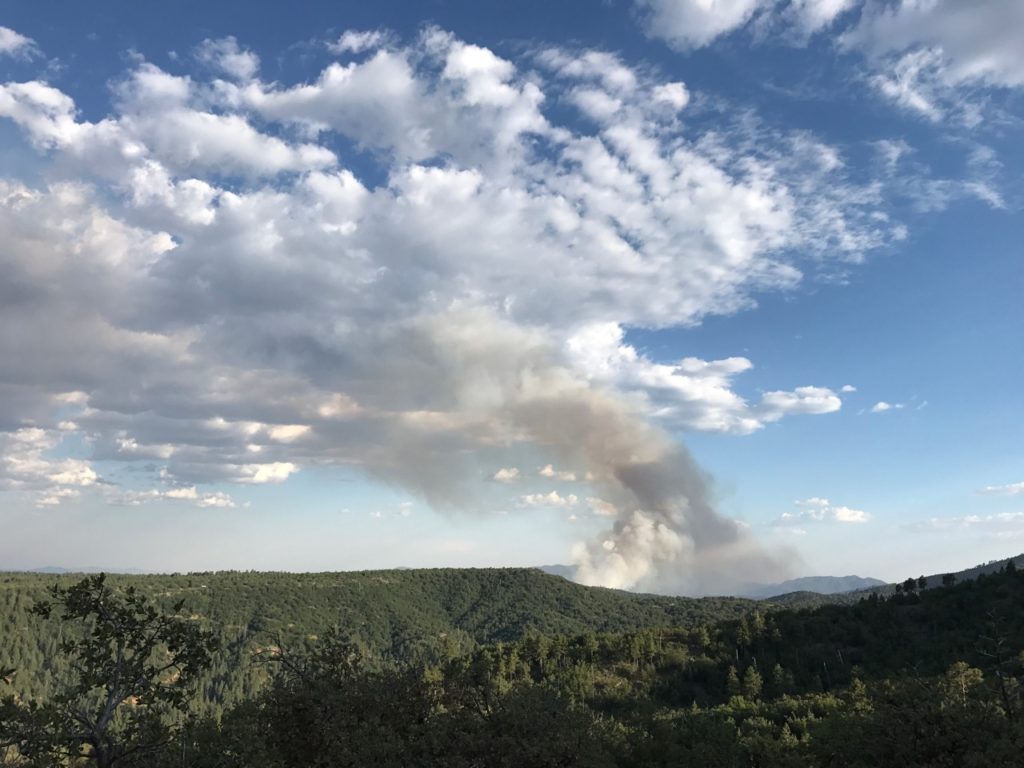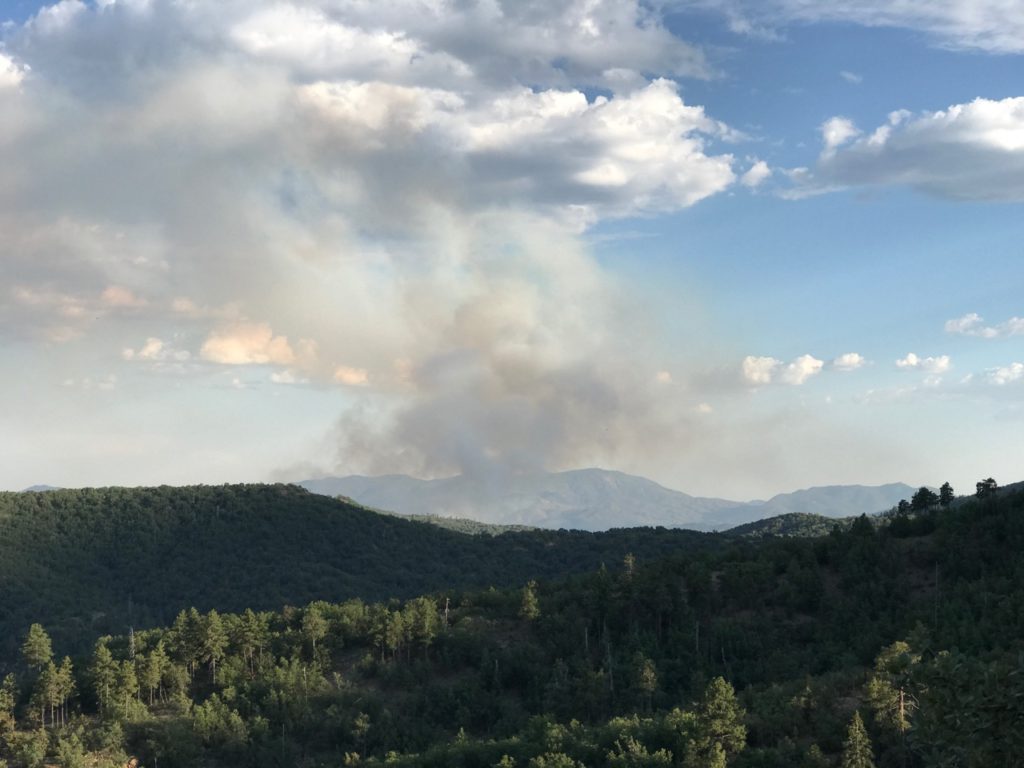 Click on this one to see the huge panorama.